What to Bring BEFORE You Go To The Emergency Room to Keep

You Sane
By Natan Schleider, M.D.
July 29th, 2018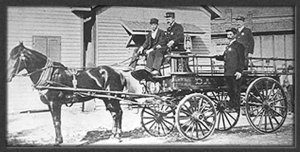 Having gotten a call that my 5-year-old daughter had just fallen at the playground in camp and was complaining of right wrist pain, I hustled down to pick her up. While crying inconsolably, the ice pack on her wrist already warm, she said 'I can't move my fingers and I want to go to the doctor–but I don't want a shot.'
The wrist was swollen and very tender to the touch so, with nothing but my wallet, smartphone on 40%, and keys, I picked Ellie up and went to the Pediatric Emergency Room directly, panicked, not thinking, unprepared. A doctor who has worked in the emergency room (ER), I should have known better: bring the stuff you need when going to the emergency room as if you were going on a camping trip or off to boot camp.
The ER was packed and we were ushered into a bed outside multiple rooms where the screaming of tormented children rang louder than the ambulances outside.
Long story short, we got there at 1:30 pm and were discharged at 2 am and my daughter ultimately left with a cast in a sling having fractured her distal forearm. Hospital staff did not want me leaving my daughter unless I had to use the bathroom because the orthopedist and x-ray transport would be here 'any minute but no promises.'
My personal experience is that the average ER visit lasts 6-12 hours and here is the irony, the less sick you are, the longer you wait for care as heart attacks get prioritized over sore throats in a setting which is almost always understaffed.
While I credit the hospital staff for being polite and professional–they don't make the rules in the ER nor control how busy it is–I know of no modern emergency room where you are greeted at the door with a handshake or smile, offered a glass of water, or a 'welcome packet.'
As emergency rooms are losing business to urgent care centers, valet service (at hospitals, not the ER), a coffee machine and crackers, and a single chair for the parent are the latest in luxury amenities.
I was given a computer/tablet about a dozen times to sign consent forms–not to watch Netflix during the prolonged wait (seems like a reasonable idea doesn't it).
Moving forward when going to the ER, may I suggest/note:
You not go as only 10-30% of the time is it a true medical emergency…get a good doctor who can triage you same day and picks up his/her phone.
Bring snacks, earplugs, earbuds to listen to music or watch movies or whatever on your mobile device, a good book, a portable phone charger, beverages, a change of clothes, your toiletry kit, a portable chair or cushion, and your medicines.
Learning to meditate because you're gonna be there at least twice as long as your are

initially quoted.
I would love to hear about any emergency room experience or wisdom via Twitter, Instagram, or Facebook!
Over and Out,
Natan Schleider, M.D.
PS–Being a health care provider does NOT afford you any special or speedier care unless you're on staff in that ER or are a super famous doctor or specialist.