Weight Loss & Lifestyle Tips to A Lean Healthy Physique: Dr. Natan Schleider Shares His Medical Secrets (Shhh

Don't Tell)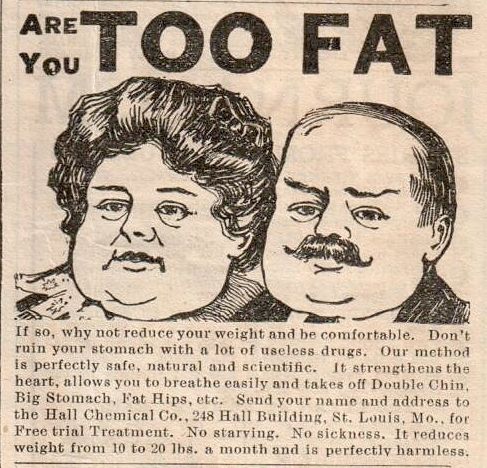 By Natan Schleider, M.D.
December 12th, 2018
Gone are the days where I could simply skip desert and stay rather lean and toned. Having just turned 43, I literally feel my metabolism slowing and all I need to do is look at carbs and they go straight to my gut by osmosis.
I weighed about 175 pounds (standing 5'9″) into my late 30s but after a recent physical I weighed in at 220 pounds and have shrunk to 5'8″. At this rate I'd be a walking doughnut with a head so I left my doctors office determined to get lean using every bit of advice I could find in the world of medicine, science, and technology.
Its been two weeks and I am down to 205 pounds. I could say I feel great but I'd be lying. My internal barometer seems to want me obese which I qualify for using a Body Mass Index Calculator. I'm tired as I don't sleep well when I'm hungry. I'm cranky but fortunately I get a lot of telemarketing calls which allow me to toy with people trying to sign me up for 'limited time offers' on credit cards, business loans, and Nigerian Gold Mines.
I presume my mood and body will get used to my goal weight which is 180 to 190 pounds if I can get there.
So here is what has been working to get the weight off…
I go to the gym at least 5 days a week and workout with a trainer. This is my life one big luxury but I am so lazy if I didn't pay the trainer I would barely work out. The trainer doesn't let me skimp on those last few squats that leave me dizzy and gets a good laugh when I fall on my face doing box jumps. Bottom line: if you can afford a trainer or have a motivated work out partner that really helps. That said, weight loss is about 80 percent diet so if you cannot afford a trainer and hate the gym most of success lies in meticulous eating.
I started using a My Fitness Pal app which is a real pain because it takes about 5 minutes to enter calories for every meal depending on the number of ingredients. The simpler the meal the faster I can enter and count calories. I'm aiming for 1500 calories daily, a few hundred more if the workout has been strenuous. Some of the things I snacked on like a slice of American Cheese or Prosuciutto have way more calories than I thought so the app has been educational. Even cucumbers have calories and if you are going to lose weight, you need to be rather meticulous in your calculations
I've stopped eating out or ordering take out as I cannot count these calories–plus I like to cook so not a biggie for me.
I have prepared healthy meals ready to be cooked or simply heated. I have a great healthy tomato bisque recipe–if anyone is interested let me know.
I have my 'skinny jeans' front and center in my closet and try to put them on every few days. They obviously don't fit (yet) and this negative reinforcement pisses me off, re-motivating me to stick to the diet exercise plan.
Studies show drinking diet beverages can actually cause weight gain and other issues but when I have a sweet craving, I'll go for a Diet Cherry Coke which is better than Cherry Garcia.
I bough a food scale for about 10 dollars and while I think anyone weighing their tomato wedges is nuts, it is the only way for me to know exactly how many calories I am eating (because the common advice 'just portion control' means instead of eating an entire pizza pie, I eat half for dinner and half

for dessert).
Some of the above I am sure you've read while other may seem somewhere between fanatical and disciplined but if I am serious about weight loss, this is a discipline which takes time and I just hope I can stick with it to the point it becomes routine.
Anyway, thanks for reading!
Natan Schleider, M.D.