Top 20 Medical Studies of 2017 Reveal that LESS

IS MORE
By Natan Schleider, M.D.
June 3rd, 2018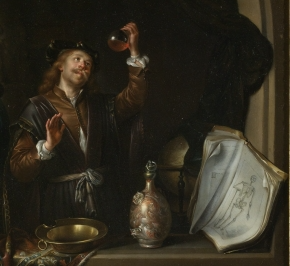 As long as I've wanted to be a doctor (some 30 years now) it was a veritable fact that Type II diabetics not on insulin should routinely check their blood sugar at home.
Wrong! Or so says the recent American Family Physician of May 1st, 2018 Vol 97, No.9 P.584. A 1-year study showed patients were less happy checking blood sugars at home nor did they have any improved HbA1c levels (a long-term marker of blood sugar). They did not get more low blood sugar. And doctors 'did not seem to respond' to the home blood sugar tests patients brought in. Get rid of the test strips and painful fingersticks and if you (or your doctor) tell want to monitor home blood sugars, might as well just taste your urine (or rather have your doctor taste it. Seriously. When blood sugar rises above 180-200, the urine tastes sweet and you may be getting into trouble. See how much modern medicine has learned! I bet the diabetes testing companies are bummed out.
Sterile gloves

do not

lower risk of infection for minor procedures like suturing skin lacerations or removing small lumps and bumps. Hand washing and irrigating the wound with regular tap water work just as well.
Cortisone injections for arthritis of the knee are not beneficial and may be harmful-don't do them-plus they hurt like hell in the wrong hands.
When discussing cancer screening with older patients, doctors should use the right lingo. Don't say since you're probably gonna die soon, you don't need this screening cancer test, skip the mammogram and go take you grandkids for ice cream. Better to say 'This test will not help you

live longer.'
Something I have been advocating for years is using a statin like Lipitor for primary prevention of heart attacks, strokes, and artery-clogging. So if you are 40 or over and have any significant risk factor like smoking, diabetes, high blood pressure, etc, take a statin. I take atorvastatin 80 mg daily and have hypertension and my LDL (bad) cholesterol is great in the 70s!
Conversely, another study found that if you are 65 or older and have no cardiovascular disease, a statin will not be helpful and after age 75, may be harmful. Bottom line: take a stating from age 40-65 to keep arteries clear and then you can stop them if you have not had a heart attack, stroke, peripheral vascular disease, etc.
The American College of Physicians discerned that taking any medicine for back pain is more harmful than helpful. Good for them. When my low back hurts I am still going for Tylenol or Advil–call me weak, I have a low pain threshold.
These are some highlights from the academic world of medicine in 2017. In 10 years medicine will likely change it's mind when these studies are repeated. but for now as a basic rule in medicine as my mentor told me: 'Patients get better 95% of the time despite what the doctor recommends.'
If you have any questions or comments, please let me know on Twitter (@DrSchleider) or find me on Facebook.
Thanks for reading!
Dr. Natan Schleider, M.D.