Three Keys to Ensuring a Lifetime of Healthy Bones: Vitamin D Supplementation Effective for Bone Health but ONLY with

Calcium supplementation
By Natan Schleider, M.D. Written January 8th, 2020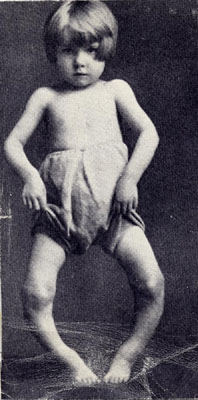 If your doctor told you your Vitamin D levels are low and you live in the United States, join the club. In my practice here in New York City, at least 50% of my patients labs (along with my own labs) show low levels of Vitamin D (below 32 ng/mL is considered deficient with 10-20 mg pg/mL or lower considered severely deficient).
'So should I be taking a Vitamin D supplement? Get a prescription supplement from your doctor? Isn't sunlight enough to increase my Vitamin D levels which will probably increase when summer returns?'
These are all common questions and reasonable ones!
A little basic science: Vitamin D is a fat-soluble vitamin (like Vitamins A, K, and E) which is why it is packaged in a light brownish clear round or oval capsule at the pharmacy and found in good quantities in fatty fish (and inedible mushrooms exposed to ultraviolet light). When the USA began fortifying cow's milk with Vitamin D (breast milk does not have as much as we would like), cases of rickets dropped significantly by the mid-1920 to 1930s. Vitamin D increases absorption of magnesium, calcium, and phosphate in the intestine. Since our bones like a good steady supply of calcium, we need Vitamin D to get it absorbed or risk osteoporosis (severe thinning of bone to the point patient is high risk for bone fracture, especially of the hip or vertebrae of spine). That frail-looking older person that looks like they have a hump (called Dowager's Hump almost always due to broken weak vertebrae in the neck or upper back) on their back you see walking around might walking with normal posture had they followed the advice below when they were younger and taken Vitamin D with calcium daily.
There are different types of Vitamin D (five actually but I will just mention the important kinds that will confuse us as they are named on labs or at the pharmacy):
Cholecalciferol is the name for Vitamin D3 which is available over the counter at the pharmacy (usually at doses of 1000 to 4000 International Units, take 1 capsule daily). Vitamin D3 is the ACTIVE form of Vitamin D but it only becomes active if we ingest enough Vitamin D2 or ergocalciferol.
Ergocalciferol is the name of Vitamin D2 which is found in foods and or in supplements. Ergocalciferol is INACTIVE when swallowed but our intestines turn it into Vitamin D3 as does sun exposure.
SINCE I ALWAYS TRY TO WEAR SUNBLOCK AND SUN PROTECTIVE CLOTHING REGARDLESS OF SEASON TO KEEP MY SKIN FROM GETTING WRINKLED AND SPOTTY, I DO NOT RECOMMEND SUN EXPOSURE FOR MY VITAMIN D DEFICIENT PATIENTS; HOWEVER, AS I DO NOT LIKE TO FORCE ANY PATIENTS TO TAKE A PILL WHEN THEY DO NOT WANT TO, SO ABOUT 15 MINUTES OF NATURAL SUNLIGHT A DAY AND NO MORE COULD ALSO WORK PRESUMING YOU HAVE ENOUGH VITAMIN D IN YOUR DIET. SINCE I DO NOT LIKE HAVING BLOOD TESTS DONE EVERY FEW MONTHS TO SEE IF I NEED VITAMIN D SEASONALLY OR ALL YEAR ROUND I ADVISE AND TAKE IT

ALL YEAR.
If you are found to be Vitamin D deficient on your labs, many doctors (including me) will recommend Vitamin D supplementation BUT they often forget to mention the following: you MUST add calcium supplements with Vitamin D supplements or the extra Vitamin D you are taking will likely not have enough calcium for our bones. THIS IS WHAT WAS CONCLUDED IN A LARGE STUDY IN THE JOURNAL OF THE AMERICAN MEDICAL ASSOCIATION DECEMBER 2019. Calcium needs to be taken twice daily minimum for best absorption, I usually recommend and take 600 mg in the morning and 600 mg in the evening. You can also use some antacids like TUMS for calcium supplementation and take care of mild heartburn and bones all at once.
While on the subject of Vitamin D, other studies show that taking Vitamin D reduces risk of falls in elderly patients and reduces stress fractures in high-impact athletes.
While my smart patients know that Vitamin D3 is the better form of Vitamin D to supplement, many patients prefer prescription-strength Vitamin D2 ergocalciferol 50,000 International Units once a week which can be easier to remember, just don't forget the daily calcium!
SOURCE: Yao P, Bennett D, Mafham M, et al. Vitamin D and Calcium for the Prevention of Fracture: A Systematic Review and Meta-analysis. JAMA Netw Open. 2019;2(12):e1917789. doi: https://doi.org/10.1001/jamanetworkopen.2019.17789