Ten tips to be sure you have been prescribed the right

antidepressant?
By Natan Schleider, M.D.
October 15th, 2018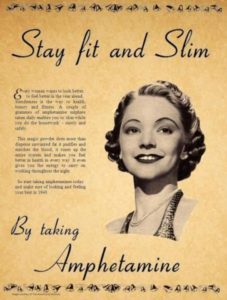 'So my mood is much better,' said my patient last week, 'but I can't get it up.'
Antidepressant medicines (not a great name for what they do since many also treat anxiety without depression, nerve pain, fibromyalgia, etc) come in many families and varieties. Choosing the right one is difficult, especially since many share the same common side effects like weight gain and sexual side effects.
If you have been prescribed an antidepressant for any reason, always consider whether possible side effects outweigh potential benefits and ask 'Am I on the right antidepressant for me?'. Here are some tips on how to do just that:
If you are concerned about weight gain, the Selective Serotonin Reuptake Inhibitor (SSRI) family, the Tricyclic Antidepressant Family TCA), and some other antidepressants like mirtazapine (Remeron) can cause weight gain. I find escitalopram (Lexapro) weight neutral, that is, most of my patients do not gain weight with it although it is an SSRI.
Sexual side effects like poor libido or trouble obtaining or maintaining an erection can occur with TCAs

and SSRIs

The SSRIs tend to be one of the most common first choices doctors prescribe as they are inexpensive and have a pretty good safety profile; however, they are not all equal in action. Some are more activating and I use these with patients who are depressed, apathetic, oversleeping, and overeating. Others are more sedating, good for someone also suffering from poor appetite, and feeling wired or anxious. Here is a list from most activating to least activating (although some patients will react to them differently): fluoxetine, sertraline, paroxetine, escitalopram, citalopram, fluvoxamine (an interesting SSRI not FDA approved for depression

but anxiety).

If other symptoms are present that the antidepressant can help with, why not kill too birds with one stone. For example, duloxetine (Cymbalta) can be used for depression and/or anxiety and/or nerve pain and/or fibromyalgia.
If you or a first-degree relative have had success with a particular antidepressant in the past, that would be a reasonable one to trial
If you are good at remembering to take your pills daily, great. If not, I would avoid venlafaxine (Effexor XR) which is broken down quickly in the body and leave you in an uncomfortable withdrawal if not taken at the same time daily.
If you have had side effects from one family of antidepressants, good chance you will have them from all medicines in that family so consider switching to a

different family.

If your mood can be managed without a daily medicine, for example, talk therapy why not go for

that first?

If you are on other mental health medicines, double-check there is no interaction between them. Most medicine labels may read do not take your antidepressant with alcohol–this is a common question. textbook answer is ideally don't drink while on mental health medicines as they can confuse the diagnosis or medicines effect, especially if you like your medicines with a mimosa

every morning.

If you have failed the older families of medicines, try some newer antidepressants like vilazodone (Vybrid), Vortioxetine (Trintellix), or levomilnacipran (Fetzima).
Hope that answers some questions! Questions, comments, concerns? Contact me:
Twitter: @DrSchleider