NYC Psychiatry & Primary Care is Certified in SPRAVATO (Esketamine) Treatment to New York City Patients with Depression
7 Tips for NYC Patients seeking SPRAVATO (Esketamine) Treatment for Depression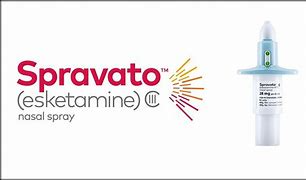 Ketamine, an anesthetic with anti-depressant properties, treats stubborn depression. Depressed patients treated with esketamine (Spravato) often note significant mood improvement for weeks to months on average.
As of late 2020/early 2021, Spravato is difficult to obtain. Pharmacies and doctors must become REMS certified to dispense and administer Spravato.
Seeking an NYC doctor or psychiatrist to prescribe Spravato–if so, this article is for you.
7 Tips for NYC Patients seeking SPRAVATO (Esketamine) Treatment for Depression
Firstly, qualifying for Spravato treatment requires a diagnosis of intractable depression, in other words, having tried and failed at least two antidepressants.
Spravato is available only at certified pharmacies and is closely monitored by the authorities like FDA and DEA.
NYC Patients must go to their doctor's office for Spravato treatment for depression where the patient's pharmacy will have delivered their Spravato.
NYC Psychiatrists and Primary Care Physicians administered Spravato. Monitoring for elevated blood pressure, sedation, and other side effects occur 2 hours after treatment.
Appointments are required during Spravato therapy twice weekly.
Spravato treatment information for patients can be found on pages 2,3,14, & 15.
Treatment for depression with ECT or medicines does NOT prevent you from trialing Spravato.
In conclusion, esketamine (Spravato) is an FDA approved medicine for chronic stubborn depression with promising results.
If you enjoyed reading please visit my my blog for additional articles.
THANKS FOR READING!
NATAN SCHLEIDER, MD