Humorism: Why Modern Medicine is Still an Infant or Maybe a Young Toddler
December 11th, 2018
By Natan Schleider, M.D.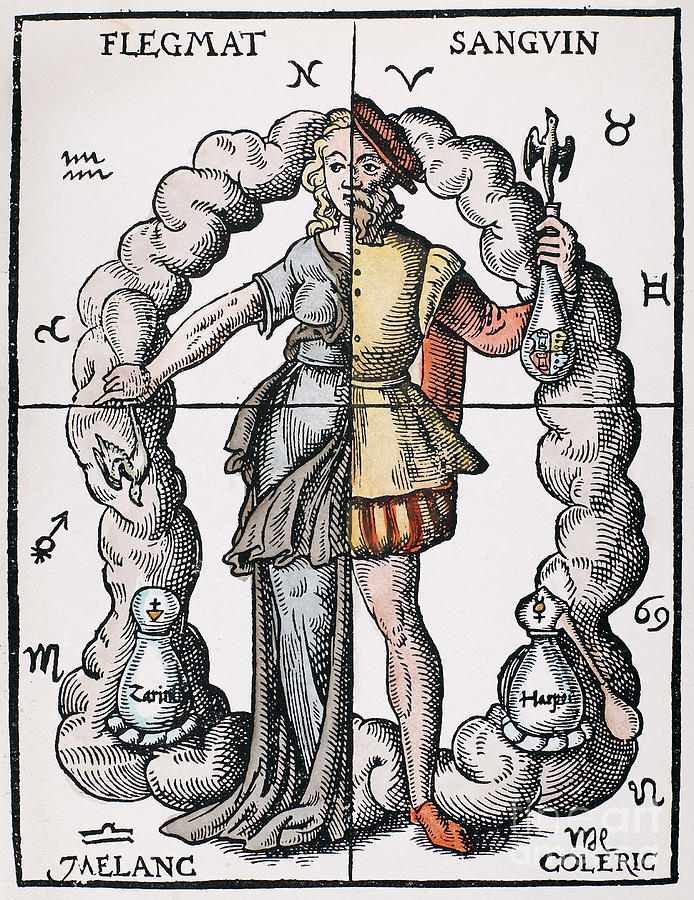 So its the 21st century, you had a physical, and the doctor collected body fluids like blood and urine for 'sophisticated' testing. Ah, the marvels of modern medicine.
But wait, doctors have been doing this for thousands of years. I would have been one impressed Gladiator in Ancient Rome if my doctor tested my urine and explained I was feeling weak and urinating a lot because I had too much sugar in my blood. And doctors did just that. No glucose strips or little battery-powered devices. Diabetes mellitus was diagnosed with a simple taste test, not blood test.
Perhaps that doctor sends me to a specialist in Gladiators (who had the status and value of today's NBA and NFL stars when Rome ruled the world) who likely would do a blood test. Sounds perfectly reasonable. Who wouldn't want to know if their four humors (black bile, yellow bile, phlegm, and blood) were out of whack.
Today, we honor those four humors and their inventor, a physician known as Hippocrates (460-370 BC):
Doctors take the Hippocratic Oath
We take humors like phlegm and blood of out peoples bodies to test (IE for infection or anemia) and treat them (IE for Polycythemia)
Doctors keep their patients humors in balance by reducing phlegm if they have too much of it so they can breathe
Around the 1500s doctors realized that there may be more to medicine than the four humors but that didn't stop doctors from bleeding patients therapeutically for virtually any ailments into the early 1900s. Did you know George Washington died of being bled by his doctors for a throat infection. Seriously!
The greatest advances in medicine in the last few centuries include soap (probably saved more lives than all the antibiotics ever created), antiseptic surgical technique, and Viagra (not necessarily written in order of importance).
Sure we have fancy breathing machines, pictures that let us see inside our bodies, and robotic surgery.
I'm no surgeon but I have to wonder about the bedside manner of robots, I mean, after fixing my heart valve will they reassuringly rest their arm on my shoulder and take a sip of my urine to confirm my diabetes is under control?
Thanks for reading!
Natan Schleider M.D.