Herbal Supplements: Helpful, Harmful, or Harmless when using

Prescribed Medicines?
By Natan Schleider M.D.
December 6th, 2018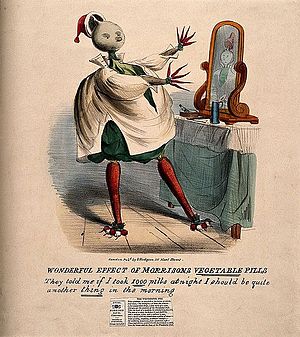 One of the first things a good doctor does when discussing medical management of an illness is figuring out what treatments the patient is interested in. Chances are they have already tried cranberry for their urinary tract infections, St.John's Wort for mood, and a host of other over-the-counter herbs or supplements which their mother, butcher, or favorite celebrity has recommended.
When these patients come to see me, the melatonin is not really working for sleep and the horny goat weed has not helped libido. These patients may consider trialing a standard medicine when indicated as they feel so bad. Concurrently, they have a strong aversion to taking chemicals bundled into pills that the evil pharmaceutical companies are marketing. After all, if it is natural, it must be better?
When I prescribe a medicine, I need to make sure it will not interact with the herbs that millions of American take so I am writing this blog to weed out (pun intended) the supplements that you can take with other drugs and those that should be avoided or used carefully.
HERBAL DIETARY SUPPLEMENTS WITH LOW RISK OF DRUG INTERACTIONS: Black cohosh, Cranberry, Gingko, Ginseng (American), Milk thistle, Saw Palmetto, Valerian
HERBAL DIETARY SUPPLEMENTS WITH HIGH RISK OF DRUG INTERACTIONS: Goldenseal, Green Tea Extract, St. John's Wort
I have not discussed vitamins much and this may lead to a further blog. For example, iron supplements (along with calcium, antacids, and cholesterol drugs) impair absorption of thyroid supplements so take your thyroid medicine 1-2 hours before or after you've taken your other medicines and supplements.
I've scratched the surface of a major issue but most importantly, tell you doctor and pharmacist what supplements you take so they can tell you how they may or may not interact with your mediation.
Thanks for reading!
Natan Schleider, M.D.
SOURCE: AMERICAN FAMILY PHYSICIAN V.96 No.2 July 15th, 2017