DO I Really Need all these

Adult Vaccines?
By Natan Schleider M.D.
December 19th, 2018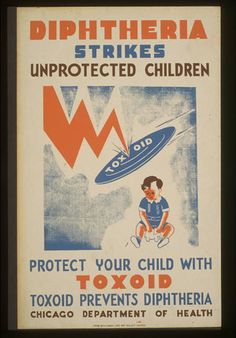 Which routine (IE not for exotic travel) adult vaccines do I really 'need'?
The Center of Disease Control (cdc.gov) provides up to date information on what vaccines each adult 'needs'
Note 'needs' is in quotations as many of my patients say 'every time I get the flu shot I get sick and I've never had the flu so I don't want it.' Hard to argue with this logic.
Other patients 'pass out' when they see a needle and the CDC doesn't have much to add for these people.
My goal is a succinct review of all vaccines you'll need in adulthood based on current 2018 CDC guidelines.
FYI, while I get all vaccines and have no issues with them, my daughter flipped out and cried and cried for her 4-year-old vaccination so I haven't had the heart to get her annual flu booster–bad Dr. Schleider.
So here are the vaccine you need in no particular order:
Influenza recommended annually for everybody (unless you are allergic

to it).

Tetanus–recommended every 10 years (5 years if it is a nasty wound like on a rusty fence). Try to get the tetanus booster that contains pertussis at least once in your adult life.
Measles Mumps Rubella and Chicken Pox–You've probably had these in childhood (unless born before 1957). If there is any question as to whether you are immune I like to do blood tests for antibodies to

confirm immunity.

Shingrix 2 doses after age 50 2 to 6 months apart. No one is really using

Zostavax anymore…

Pneumonia Vaccine PCV13 (Prevnar) one dose after age 65 unless you have chronic medical issues like kidney or lung disease in which case have it earlier.
Pneumonia Vaccine PPSV23 (Pneumovax) one dose after age 65 (don't give at the same time as Prevnar) or 1-2 doses before age 65 if you have chronic

medical issues.

Human Papilloma Virus–3 doses through age 26 in females, age 21

in males

Meningitis-There are a few vaccines but bottom line get these before going to college or if you have any immune

system disease

Haemophilus Influenza B–Again for patient with compromised

immune systems

Hepatitis A and B–Hep B vaccine has become standard and I recommend Hep A to

all travelers.
So that is my bare-bones synopsis. We haven't gotten into the exact timing of the vaccines but that is ok, just so you know what to ask your doctor or pharmacist (they get busy and may forget to remind you).
FYI I am a big advocate of vaccines and have had everyone from yellow fever to rabies.
Reach out if you have any questions.
Thanks for reading!
Dr. Natan Schleider M.D.