Do I Have Clinical Depression or Am I Just Feeling Badly Because Life Just Dealt

Me Crap?
By Natan Schleider, M.D.
November 18th, 2018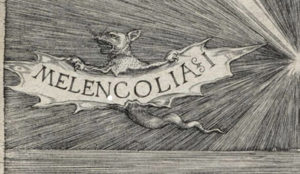 So you just broke up with your fiancee, you or a loved one just got diagnosed with a serious illness, or you just started litigation. These are some of the most common reasons patients see me wondering if they are depressed.
So how do doctors and mental health care providers determine if someone is depressed and warrants treatment or is going through a normal grief reaction or 'adjustment disorder?'
For me, it is quite simple–as are the screening guidelines for depression.
A simple 2 questions (called the Patient Health Questionnaire 2 Screening Instrument for Depression or PHQ-2 for short) is all we need to screen for depression:
Over the past 2 weeks, how often have you felt little interest or pleasure in doing things [you

normally enjoy]?

Over the past two weeks, how often have you been feeling down, depressed

or hopeless?
Not At All=Zero Points, Several Days=1 point, More than half the days=2 points, Most days=3 points.
A score of 3 or more would be a positive screen for depression at which point your health care provider should dig deeper with more detailed questions. I would not give a patient with a score of 2 a slap on the back and a lollipop and say 'suck it up' but the PHQ-2 helps catch at least 90 percent of depressed patients.
I am commonly asked: 'Since I know the cause of my depressed mood, do I really need further evaluation or treatment?' The answer is: nearly all of my depressed patients know why they are down if they have clinical criteria for depression such as changes in sleep, interest deficit, guilt (hopelessness, regret, etc), appetite changes/weight changes, psychomotor retardation (trouble coordinating and concentrating), and/or suicidal thoughts or plans treatment is indicated.
That does not mean the patient is committing to a pill for life–a common fear. Talk therapy, herbal medicines like St.John's Wort, and other nonpharmaceutical treatments are available.
If you are feeling down and think you may be depressed, you are not alone–about 8 percent of the US population is depressed.
If you enjoyed this article and have questions, comments, or concerns please let me know via this blog or twitter or facebook, or instagram.
Thanks for reading!
Natan Schleider, M.D.
SOURCE: AMERICAN FAMILY PHYSICIAN V.98 NO.8 OCT 15TH, 2018