Cosmetic Medicine Part 1: What A Doctor Does for Prevention and Treatment of

Sun-damaged Skin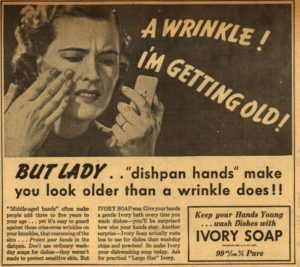 by Natan Schleider M.D.
July 23rd, 2018
Now that I am 42, those blissful days at the beach when I casually remembered to add SPF sunblock occasionally are catching up. Suddenly my skin in looking like it has some age spots, wrinkles, and my forehead has pigment changes.
I realize I'm no male model but when 'liver spots' appear I start worrying that shuffleboard all day and dentures are on the way so let's nip this in the bud in the most cost-effective way possible.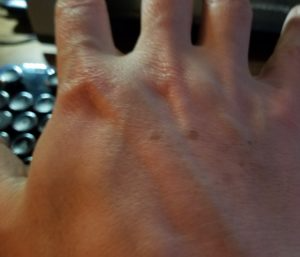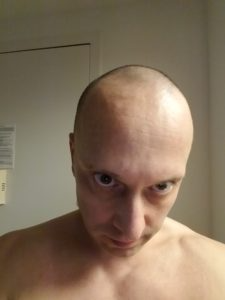 I've been using Retin A Micro Gel 0.06% for about a few months and see no results so I'm considering other options.
According to John Hopkins these are my treatment options:
Botulinum toxin type A. An injection of botulinum toxin (a complex type of protein) into specific muscles will immobilize those muscles, preventing them from forming wrinkles and furrows. The use of botulinum will also soften existing wrinkles.
Chemical peels. Chemical peels are often used to minimize sun-damaged skin, irregular pigment, and superficial scars. The top layer of skin is removed with a chemical application to the skin. By removing the top layer, the skin regenerates, often improving its appearance.
Soft tissue augmentation or filler injections. A soft tissue filler is injected beneath the skin to replace the body's natural collagen that has been lost. There are multiple different kinds of fillers available. Filler is generally used to treat wrinkles, scars, and facial lines.
Dermabrasion. Dermabrasion may be used to minimize small scars, minor skin surface irregularities, surgical scars, and acne scars. As the name implies, dermabrasion involves removing the top layers of skin with an electrical machine that abrades the skin. As the skin heals from the procedure, the surface appears smoother and fresher. A gentler version of dermabrasion, called microdermabrasion, uses small particles passed through a vacuum tube to remove aging skin and stimulate new skin growth. This procedure works best on mild to moderate skin damage and may require several treatments.
Intense pulsed light (IPL) therapy. IPL therapy is different from laser therapy in that it delivers multiple wavelengths of light with each pulse (lasers deliver only one wavelength). IPL is a type of nonablative* therapy.
Laser skin resurfacing. Laser skin resurfacing uses high-energy light to burn away damaged skin. Laser resurfacing may be used to minimize wrinkles and fine scars. A newer treatment option is called nonablative* resurfacing, which also uses a laser as well as electrical energy without damaging the top layers of skin.
*Nonablative dermatological procedures do not remove the epidermal (top) layer of the skin. Ablative procedures remove the top layers of skin.
I'm leaning toward the laser because I am impatient and want fast results but the price in New York City maybe $1,000-$2,000 so I may need to go with something else?
I recommend my dermatologist who is a brilliant and has a great bedside manner: Dr.Roy Seidenberg [https://www.laserskinsurgery.com/Dermatologists/Roy-Seidenberg-MD
To be continued after consult…how exciting!
HAVE COMMENTS? PLEASE SEND THE TO MY TWITTER ACCOUNT @DrSchleider or my Instagram!
Thx for reading!