7 Vital Medical Items You Need BEFORE a Pandemic to Prevent Hospitalization

for COVID-19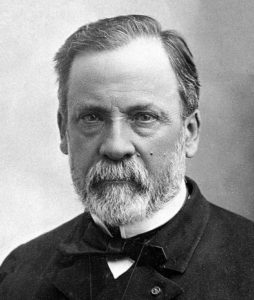 'Hi doctor, I was exposed to Coronavirus 19 and now feel fever, chills, cough, and/or difficulty breathing. Do I have COVID-19 & when should I go to the hospital?'
Written by Natan Schleider, M.D. March 25th, 2020 10 PM 3 MINUTE READ
NOTE TO ALL MY PATIENTS: INFORMATION PROVIDED BELOW IS BASED ON CURRENT CDC GUIDELINES LAST REVIEWED MARCH 25TH, 2020 AND THEREFORE LIKELY TO CHANGE GIVEN THE DYNAMIC NATURE OF A PANDEMIC; HOWEVER, SINCE STARTING MEDICAL PRACTICE IN NEW YORK CITY IN 2005, MY GOAL REMAINS KEEPING YOU OUT OF THE HOSPITAL AND LOWERING YOUR RISK OF HOSPITAL-ACQUIRED INFECTION.
TO KEEP YOU SAFE AND THINKING RATIONALLY, REDUCE YOUR RISK OF STRESS, ANXIETY, WORSENING MOOD DISORDER, AND/OR MOOD INSTABILITY, STAY IN CONTACT WITH ME AND MY OFFICE. DO NOT WAIT UNTIL YOUR MEDICINE BOTTLE IS EMPTY BEFORE SCHEDULING A CONSULT. THERE IS NO SHORTAGE OF PRESCRIPTION MEDICINES (ALTHOUGH SOME MEDICINES NOT NORMALLY MASS PRODUCED LIKE CHLOROQUINE ARE BACK-ORDERED). IT IS NORMAL TO GET ANXIOUS WHEN RUNNING LOW ON MEDICINE SO PREVENT THAT ANXIETY BY SCHEDULING DOCTOR CONSULTS WELL IN ADVANCE.
PLEASE OWN A PULSE OXIMETER AND KNOW HOW TO USE IT. THEY COST AROUND 50 DOLLARS, CAN BE BOUGHT ONLINE, & MAY SAVE YOU A TRIP TO THE EMERGENCY ROOM. IF YOU KNOW HOW TO USE A LARGE PAPER CLIP AND HOW TO INSTALL BATTERIES INTO THE BACK OF A REMOTE CONTROL, YOU KNOW HOW TO USE A PULSE OXIMETER (A MEDICAL DEVICE ABOUT 2 INCHES LONG AND 1 INCH HIGH THAT RUNS ON 2 AAA BATTERIES THAT GIVES AN INSTANT DIGITAL DISPLAY OF YOUR PULSE / HEART RATE AND YOUR BLOOD'S OXYGEN SATURATION)
PLEASE HAVE AN ADVANCED DIRECTIVE OR LIVING WILL PREPARED. THIS IS SOMETHING EVERY RESPONSIBLE GROWN UP ADULT SHOULD HAVE LIKE HEALTH INSURANCE OR CAR INSURANCE. PLUS IT IS FREE. SHOULD YOU VISIT AN EMERGENCY ROOM THE DOCTORS AND NURSES WILL WANT TO KNOW WHO YOUR HEALTH PROXY IS (A HEALTH PROXY IS A PERSON TO CONTACT IF YOU GET SICK NEED, SO SICK OR CONFUSED THAT YOU CANNOT ACCURATELY ANSWER QUESTIONS). YOU DO NOT NEED AN ATTORNEY TO COMPLETE AN ADVANCED DIRECTIVE / LIVING WILL. IN NEW YORK STATE AND THEY CAN BE FOUND FOR FREE ONLINE AND ALL YOU WILL NEED ARE 2 COMPETENT ADULTS WHO ARE NOT YOUR DOCTOR NOR WORK IN THE HEALTHCARE FACILITY YOU MAY OCCUPY: https://ag.ny.gov/sites/default/files/advancedirectives.pdf OR https://livingwillforms.org/wp-content/uploads/new-york-living-will-form.pdf
PLEASE HAVE AT LEAST 3 PAPER COPIES OF THE MEDICINES YOU TAKE AND ONE COPY ON YOUR SMARTPHONE. HELPFUL HINT: LINE UP ALL YOUR MEDICINE BOTTLES INCLUDING OVER THE COUNTER MEDICINES AND TAKE A GOOD CRISP PICTURE OF THEM WITH ALL PARTS OF LABELS READABLE.
Before calling your physician worried about any coronavirus 19 COVID-19 questions, please be ready to answer your doctor's questions and follow these instructions (because this is what I will ask you):
Doctor Question 1: 'When did you last check Center of Disease Control (CDC) recommendations about coronavirus COVID-19 Website?'
Intelligent Prepared Patient Answer 1: 'I visited the CDC website before calling you.'
Doctor Question 2: 'Have you checked your vital signs including Temperature, Respiratory Rate, Pulse, and Oxygen Level?'
Intelligent Prepared Patient Answer 2: 'Yes because I own a thermometer and pulse oximeter and know how to use them.'
Doctor Question 3: 'What is your temperature over the last 12-24 hours and does it go down if you take a fever-reducing medication like acetaminophen (Tylenol) or an NSAID like ibuprofen (Advil) or Naproxen (Alleve)?'
Intelligent Prepared Patient Answer 3: 'My thermometer reads 100.4 degrees Fahrenheit [38 degrees Celcius] AFTER the maximum recommended dose of acetaminophen (or ibuprofen or naproxen).
Doctor Question 4: 'What does your pulse oximeter read?'
Intelligent Prepared Patient Answer 4: 'My pulse oximeter which I put on my fingertip is reading BELOW 95%-98% oxygen saturation. My pulse is reading on average ABOVE 100 beats per minute.'
Doctor Question 5: 'What is your respiratory rate?'
Intelligent Prepared Patient Answer 5: 'I counted the number of times I took a breath over 60 seconds at least twice before I called you and the rate was above 20 and yes, I used my inhaler and took an anti-anxiety medicine you prescribed'
Doctor Question 6: 'Do you have a bag packed for a log emergency room or hospital stay as advised?'
Intelligent Prepared Patient Answer 6: 'Yes including my medicines and my phone charger.'
Doctor Final Question 7: 'How are you getting to the hospital because all the vital signs you are giving me are approaching the red zone?'
Intelligent Prepared Patient Answer 7: ' I am on my way to the hospital already because I knew what you would ask and yes, I am wearing a facemask to protect others from getting infected.'